Tree Tops

: A Gore Mountain Vacation Rental

73 Highview Lane, Wevertown, NY 12886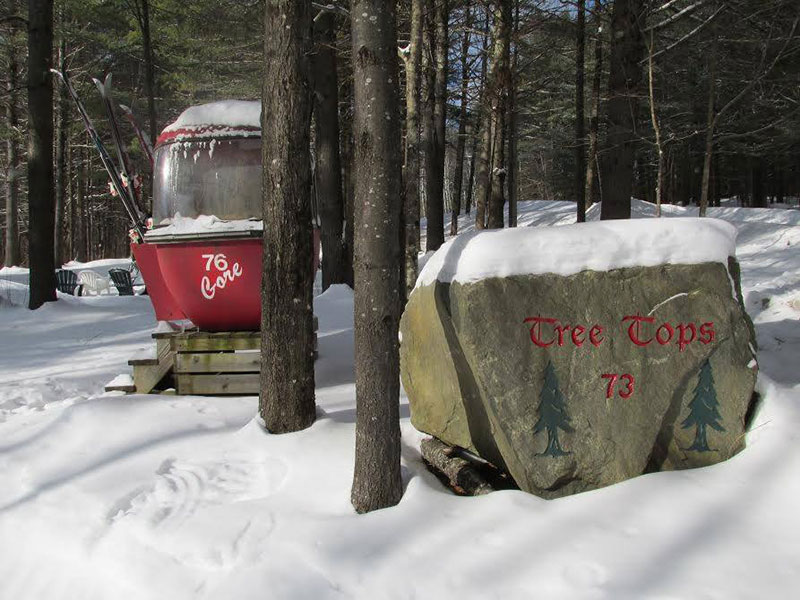 Tree Tops is a secluded, three-story home nestled in the heart of the Adirondacks. Located on a private road, this house offers peace, quiet and privacy but is still less than ten minutes from Gore Mountain, downtown North Creek and many other area attractions. Tree Tops can easily accommodate groups of up to twelve people, with five bed rooms, three full bathrooms, a loft, and nine total beds (three king size beds and six twin beds). Treetops has wireless internet access.
First Floor Features
Two bedrooms: one with king size bed, one with bunk bed
Washer/dryer
Two walk out sliding glass doors with attached covered patio
Full bathroom with bathtub
Den with foosball and card tables
Flat screen television with DirecTV
Second Floor Features
Hardwood floors
Two bedrooms: one with king size bed, one with two twin beds
Two walk-out sliding glass doors with access to wraparound deck
Gas grill and picnic table
Full bathroom with bathtub
Vaulted ceilings and top to bottom glass façade
Stone hearth and fireplace
Full kitchen with breakfast bar
Dining table
Flat screen television with DirecTV
Third Floor Features
Master suite with full bathroom and king size bed
Loft area with two twin beds

Please contact us for more details. | Click here for rates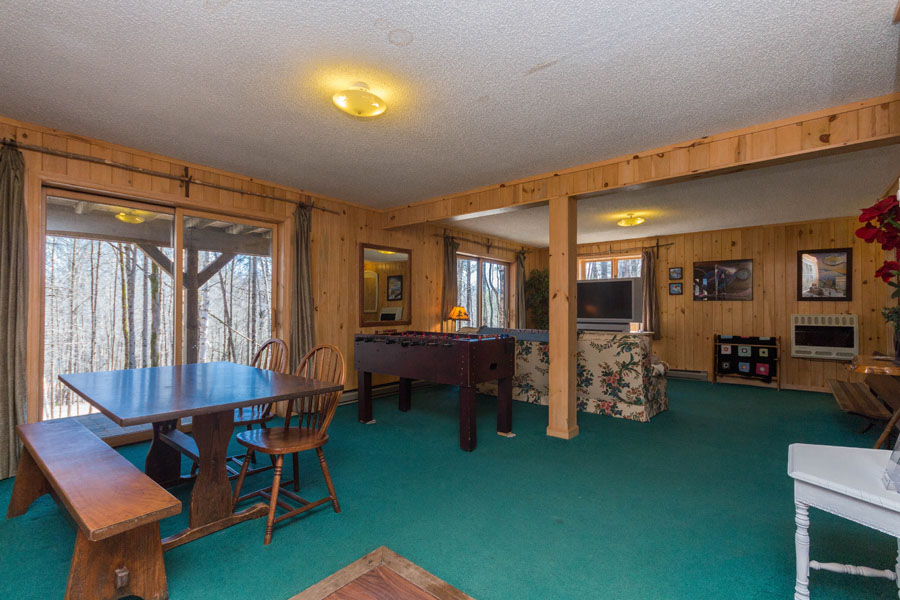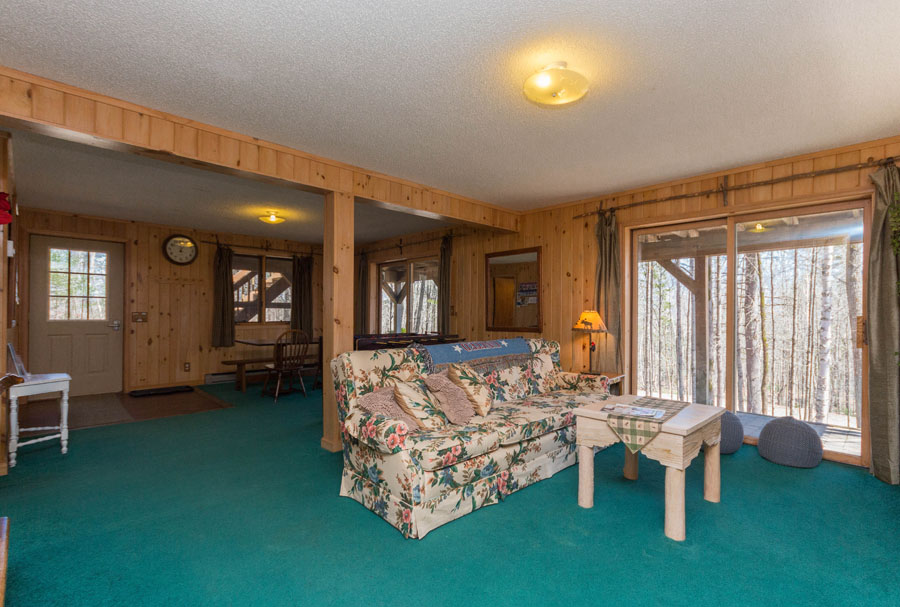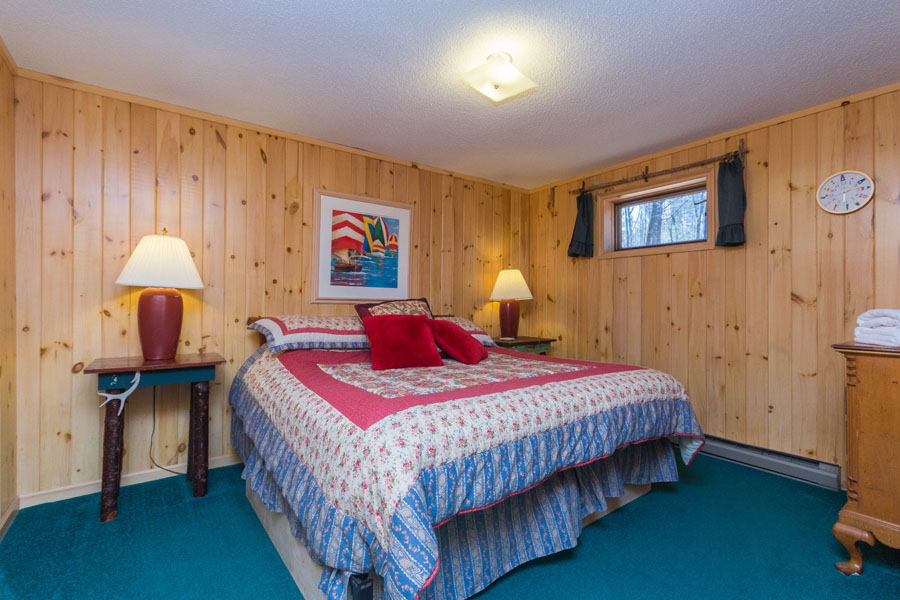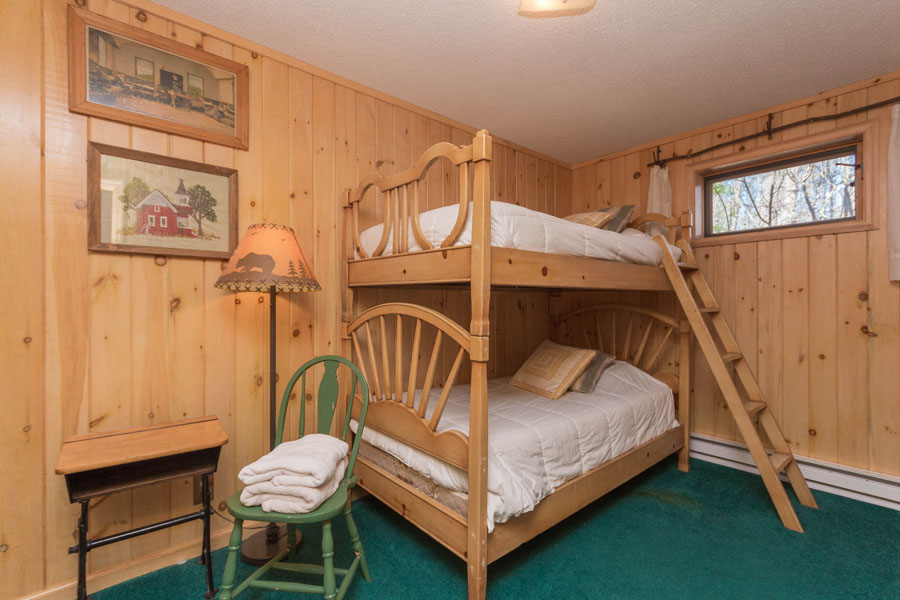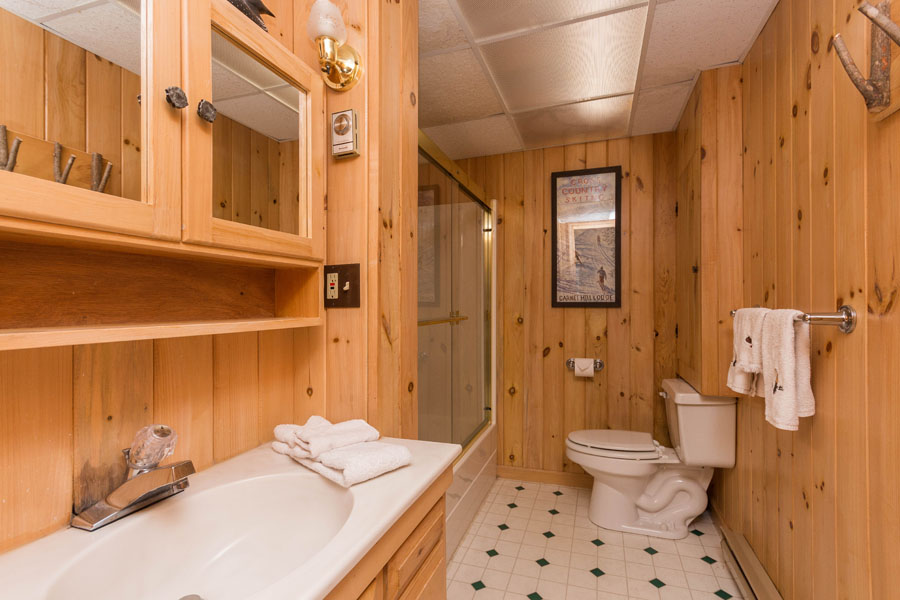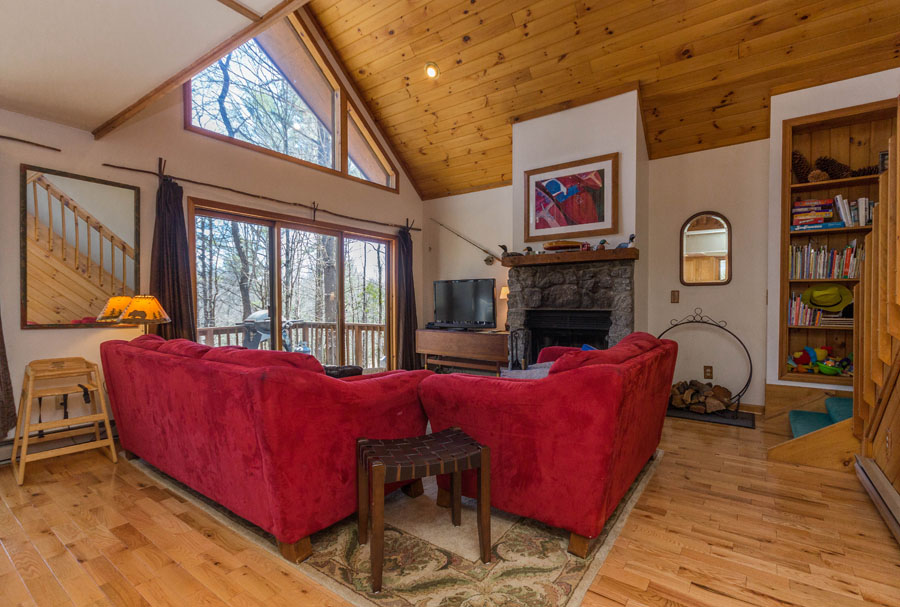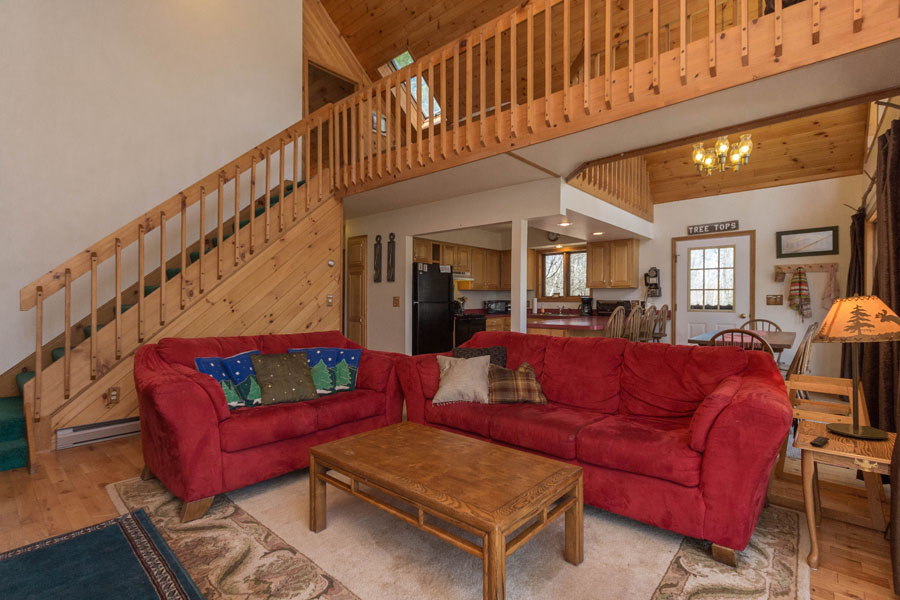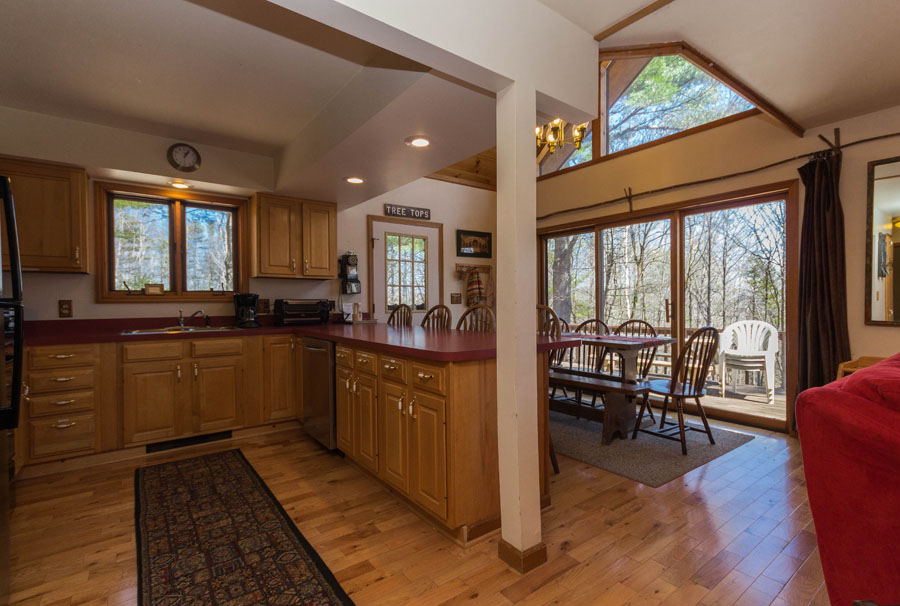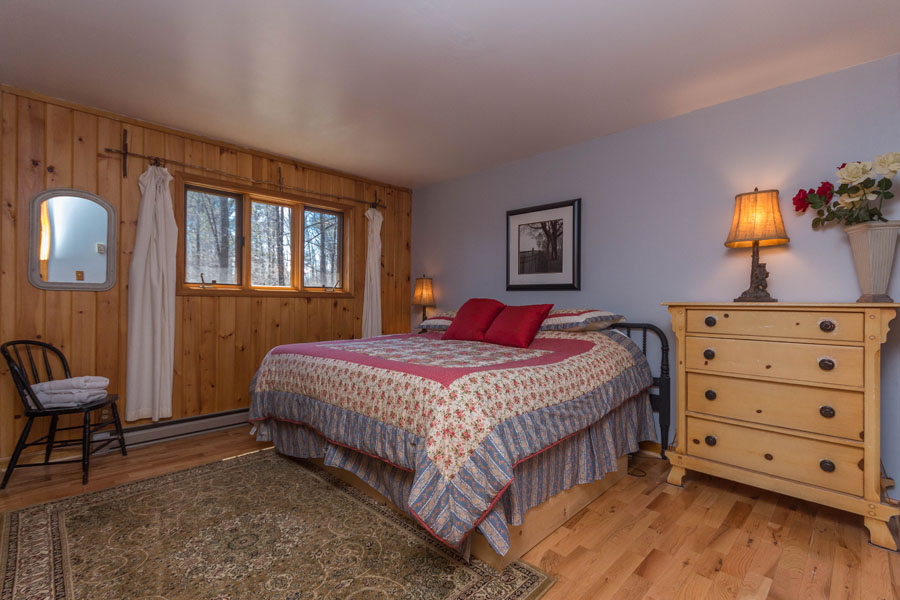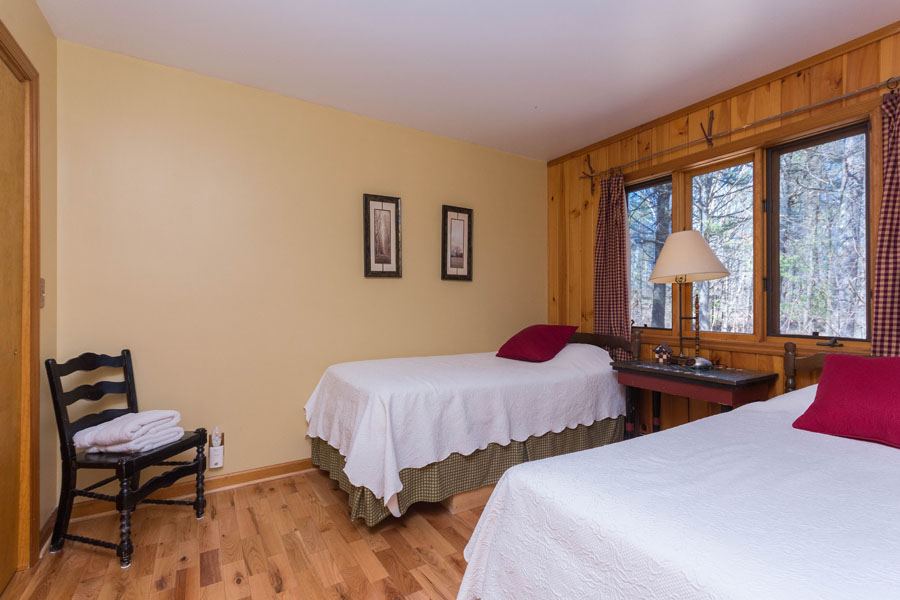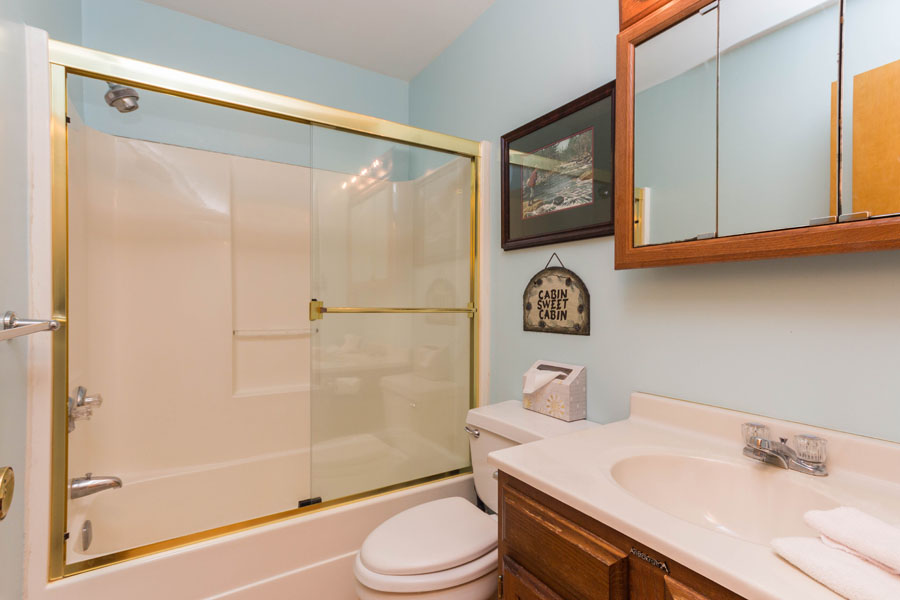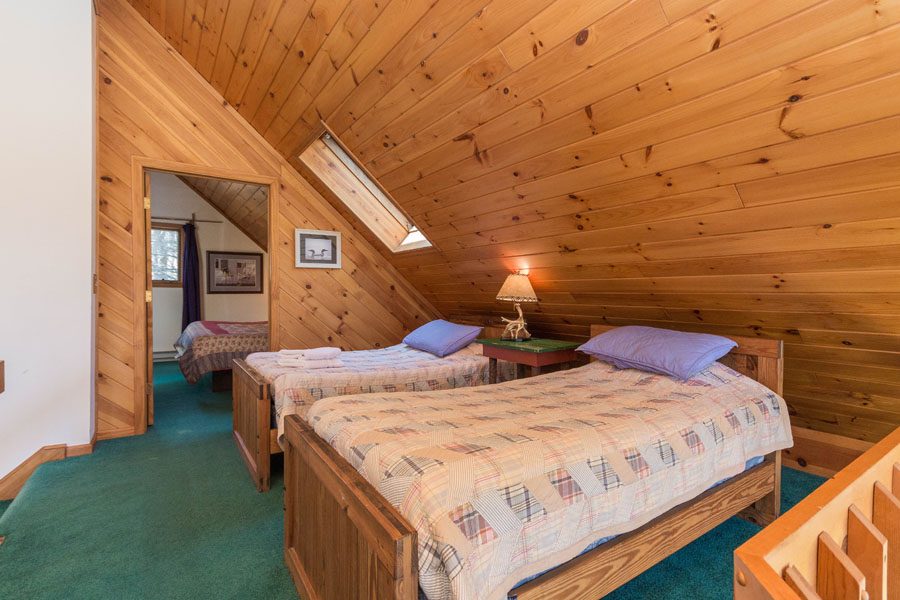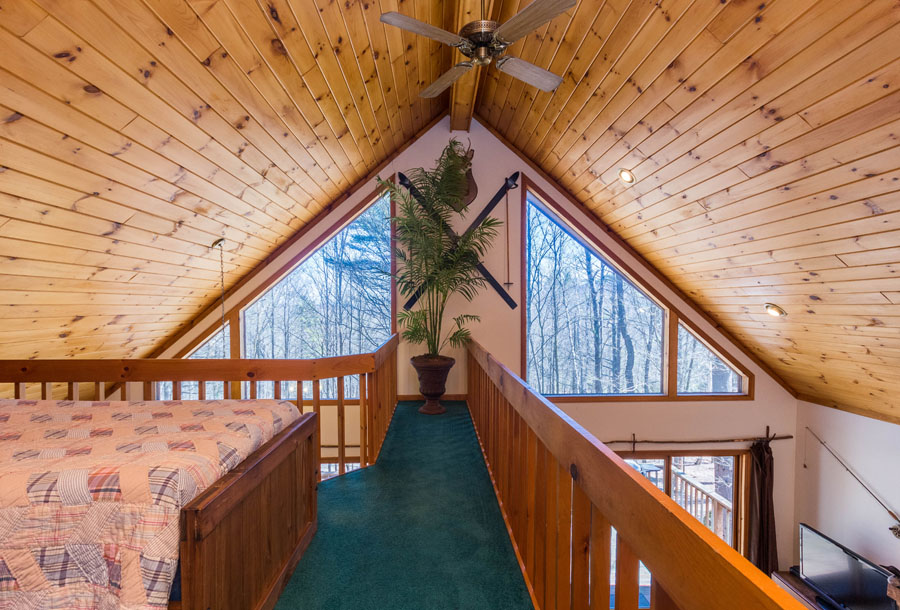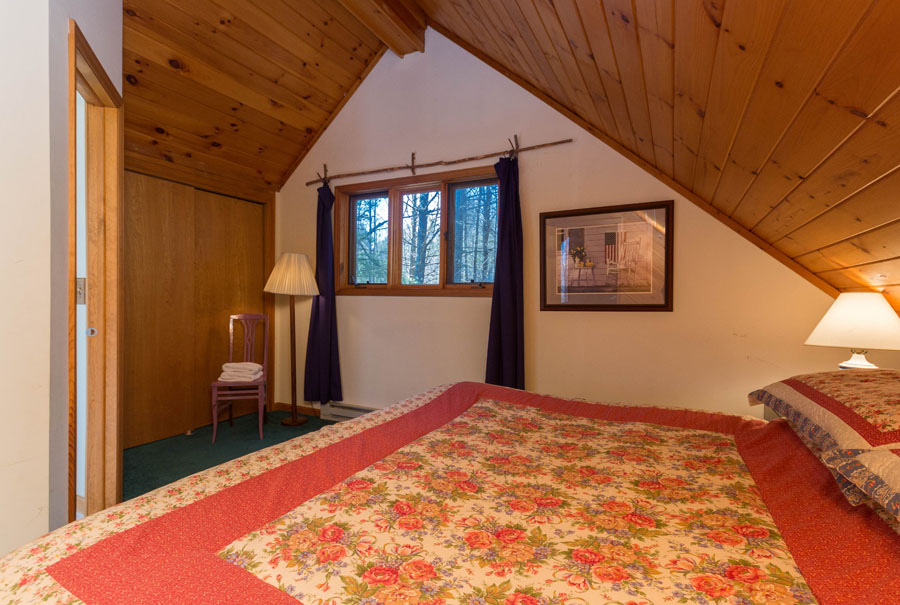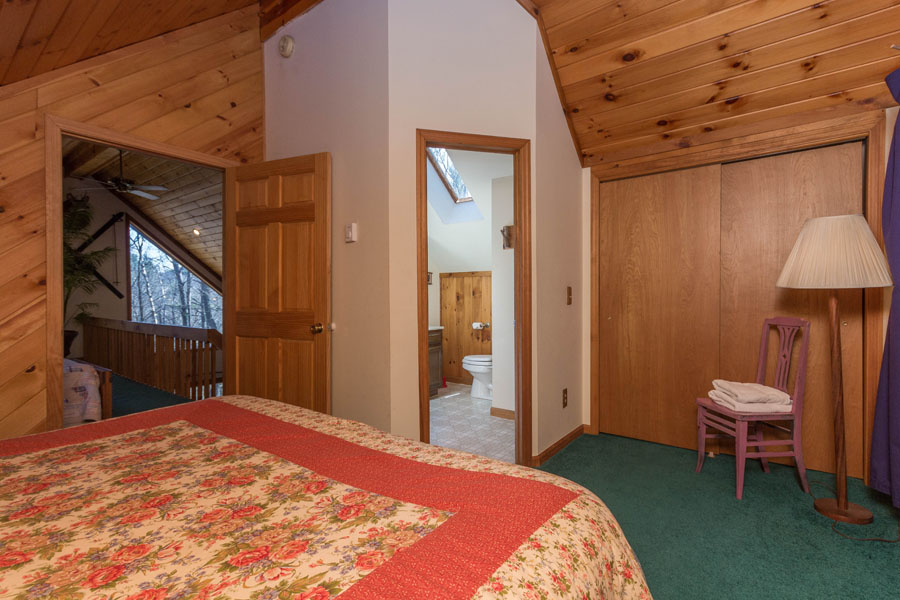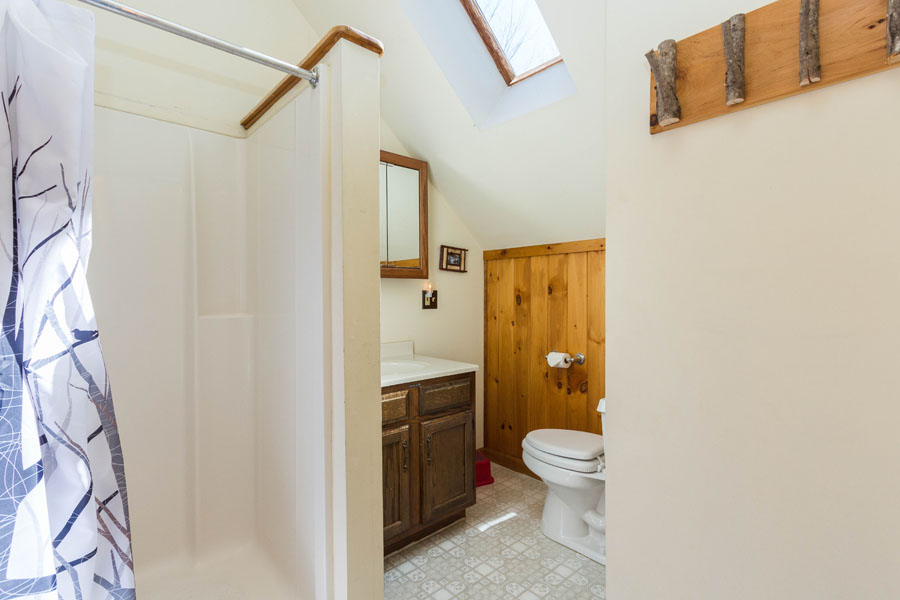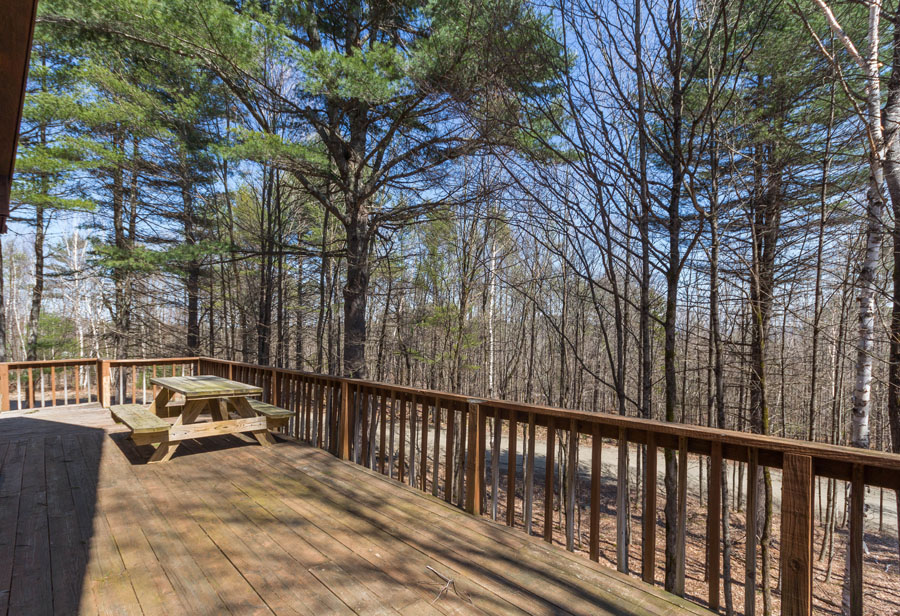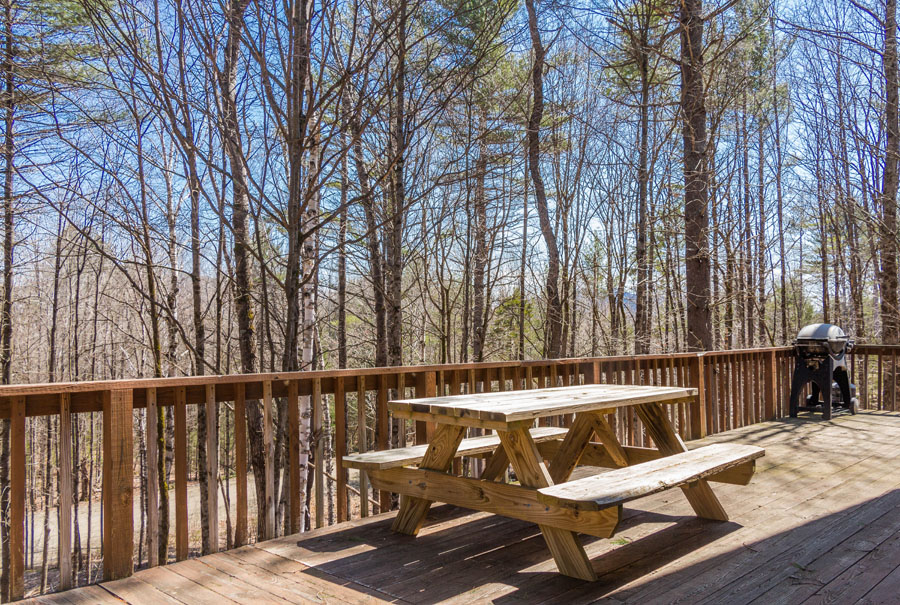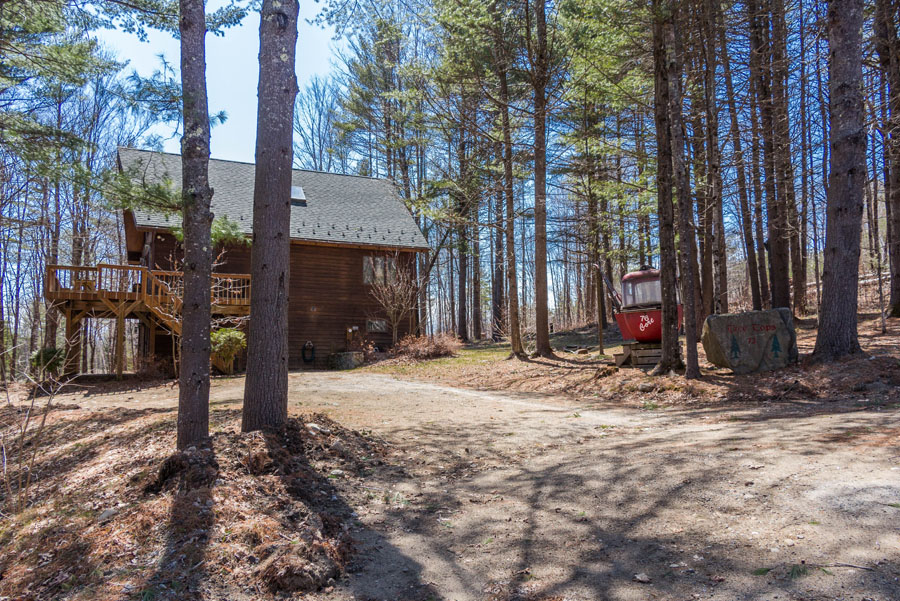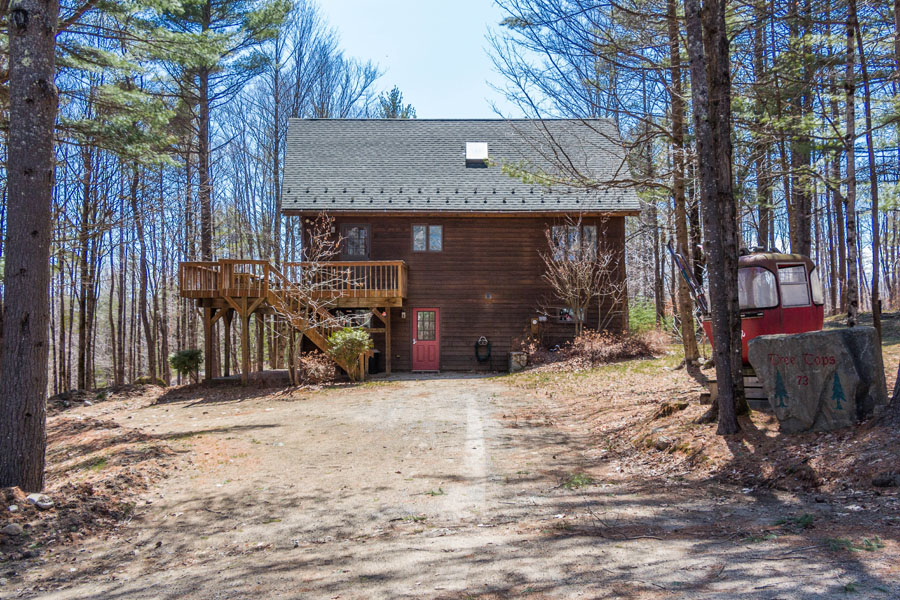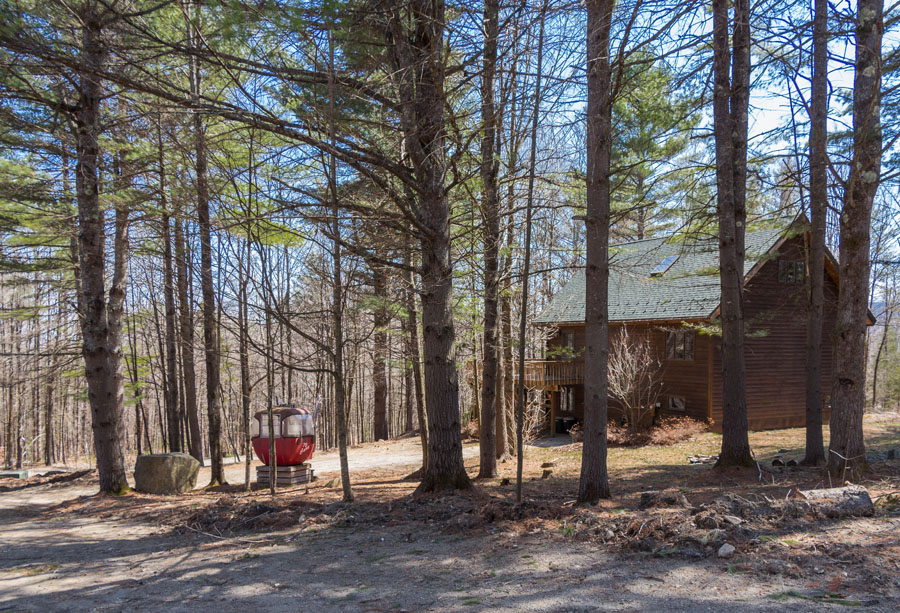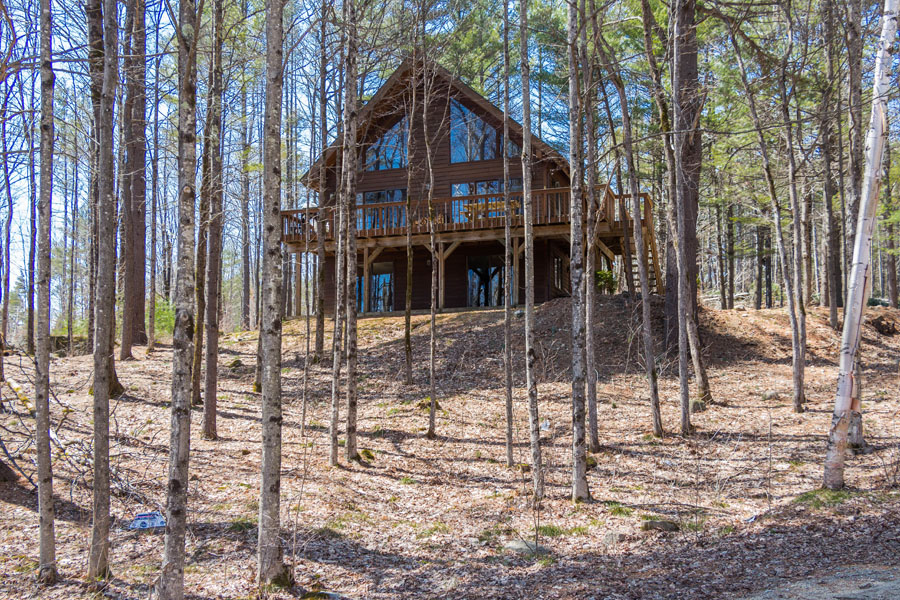 ---
Testimonials
We LOVED LOVED LOVED Tree Tops and want to return! Thanks for all your help in making our trip wonderful! Thanks also for quickly [responding to all of our] questions.
Austin Family
Winter 2014
---
"Over the 4th of July weekend I rented the Tree Tops house for my bachelor party. We were a party of 12 guys, and we had more than enough space. The layout of this house was perfect for a large gathering. We enjoyed grilling on the big porch and bonfires in the evening. The house itself is perfectly located. It is close enough to the Hudson River to easily take advantage of swimming and white water rafting, but far enough away so you feel like you are secluded in nature. Gore Mountain Lodging was extremely helpful and easy to work with. I highly recommend booking this rental for your next ADK skiing or rafting trip. It was great!"
Dan
Burlington, Vermont
---
"Our family had the good fortune to enjoy an extended stay this past fall at the Tree Tops property. It's such a warm and welcoming home and located so close to all of the places we came here to bike, bike, etc. We reveled in the peace and quiet, especially at night hearing the crickets chirp or listening to the pitter-patter of rain drops on the skylights. Dinners on the patio were definitely something to look forward to each night. We are looking forward to returning, hopefully this winter. I've yet to find a place that offers the tranquility of Tree Tops but is still so close to so many attractions in the area. Thanks!"
Evan
Bedford, New Hampshire
---
"Our family had the pleasure of staying at Treetops during our Adirondack vacation this summer. We explored North Creek, went mountain biking at Gore and spent our nights at Treetops in Adirondack chairs listening to peepers. I would highly recommend this property and we'll be returning next summer for our family reunion!"
The Warren Family
Golden, Colorado